Precision hand scraping has become a lost art in today's machine tool industry. Bridgeport Machine Rebuilders, a Division of STK Rebuilders, Inc. has been in business for over 35 years, with over 150 years of hand scraping experience under its belt.
As of today, we are announcing the expansion of our field service to offer on-site precision hand scraping services for all surface grinders across America. With a major focus on one of our specialties, the Okamoto surface grinder.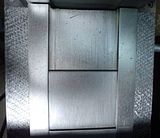 Productivity and quality decrease as your machine ways wear. If your machine is beginning to show signs of wear, our Hand Scrapers will return all bearing surfaces to original tolerances (or better).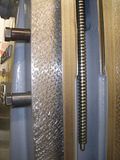 If your Okamoto surface grinder is too valuable to have downtime for a complete rebuild at our Chicago Service Center, our hand scrapers will travel to your facility, hand scrape your surface ways, and align the machine for a fraction of the cost of rebuilding. This process includes precision hand scraping and mating components for proper fit, alignment, and oil retention.
By working closely with your maintenance supervisor, we can schedule in-field service weeks in advance, so downtime is a minimum.
"Simply put, our customers have expressed the following concerns with regard to machinery; downtime, productivity, and product quality. We feel as if this move addresses these concerns head on." Said Colon Kelly VP of Sales & Marketing.